Arrive to your destination in style with 1 Preference Executive Transportation LLC.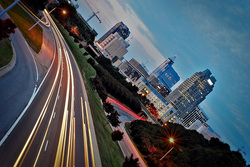 Are you looking for the most professional, trusted, and reliable car service in the Triangle area? Look no further than One Preference Executive Transportation LLC. Whether it is a trip to the airport, a romantic evening on the town, a girl's night out, or an outing to a sporting event, we are here to serve you. Let one of our professional chauffeurs handle the driving while you sit back and relax in style. We are committed to your comfort and experience while traveling with us.
​Do you have an upcoming event? Please
click
HERE
for reservations, call 862-368-6666, or email us at
1preflimo@gmail.com
to schedule your pick up today!
---
One Preference Executive Transportation
862.368.6666
1preflimo@gmail.com
Click HERE to bookOur company strives to ensure high-quality service by:
Equipping Each Vehicle with a Tracker System
Perform Routine Vehicle Safety Checklist
Flight Tracker Application
Up-to-date Navigation
24 hour Reservations
24 hour Phone Dispatch
Serve In & Out State Customers
Professionally Trained Chauffeurs
​