Come be a part of the magic as we roam the casino, explore live entertainment, shop the outlets, and eat at a variety of delicious restaurants. book now to reserve your space!!!!! 1preflimo.com or 862-368-6666


On August 1, 2015 1 preference will be hosting a Casino Bus Trip to Maryland Live Casino, located in Arundell Mills Maryland. . Travel in style on a luxurious coach bus to the beautiful mountains of Cherokee NC. The 55 passenger bus features a DVD player, televisions, air conditioning, and many more amenities to make your travel comfortable and entertaining. Complimentary snacks and soft drinks will be provided for passengers.
To ensure your seat for this trip, book today through our reservation tool or call to make arrangements. You can also save a seat by paying for half of the trip prior to the day of travel. However, you must pay the remaining balance before you are allowed to enter the bus. (All Deposits are final)
---
Airport Transportation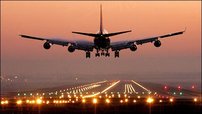 Just imagine, no traffic to fight, parking to find, or inconveniencing friends to drop & pick you up from the airport. Instead, 2 hours before your flight departure, your luxury ground transportation picks you up from your home or office to take you to your terminal. Then upon your return, despite an airline delay or early arrival, the same service is there to pick you up and take you to your final destination. Count on 1Preference Limousine/Sedan Services to ensure your ground transportation experience is timely and worry free!


---
Corporate Transportation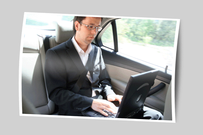 Are you a corporation that wants to eliminate the need for your business associates to worry about car rental when they fly to your RTP location? Want to impress an out of state client by having an executive limousine pick them up from the airport? 1Preference Limousine/Sedan Services will be an extension of your professional brand by providing excellent customer service for your corporate visitors for airport transportation to your local office, their hotel and other destinations such as restaurants or other local amenities.

---
Weddings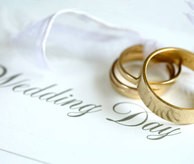 "And they lived happy ever after..." Invite 1Preference Limousine/Sedan Services to be part of your fairy tale ending to your wedding day. We will transport your wedding party to the ceremony venue as well as whisk the bridge & groom away after all the wedding festivities are over. We are ealso xperienced in accommodating wedding coordinators and photographers so that you capture all of the memories of your special day.

---
Prom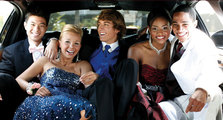 As a teenager, your prom is one of the most memorable nights of your high school years. It's a time to get all dressed up and spend time with your friends dancing the night away. Allow 1Preference Limousine to escort you and your date to your prom destination in style. As a parent, you can rest assured that with 1Preference Limousine as your transportation source that while your young person is focused on having the time of their life, a responsible adult will be safely transporting them to their prom venue.

---
Night Out on the Town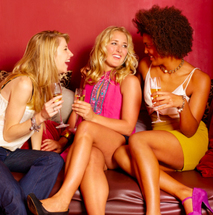 Whether you're on your way to a show at the DPAC for a romantic evening with your spouse, pub crawling with the guys on Glenwood South, celebrating Homecoming season with your fellow alumni, or taking in one of the many area sporting events, trust 1Preference to get you there. You, your friends or significant other can leave the driving to us so you can focus on having an unforgettable evening. Contact us now to get a quote for our hourly rates.

---